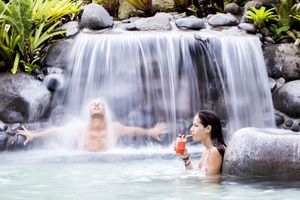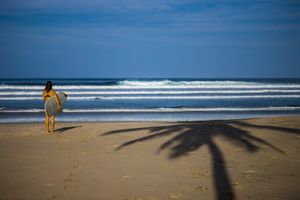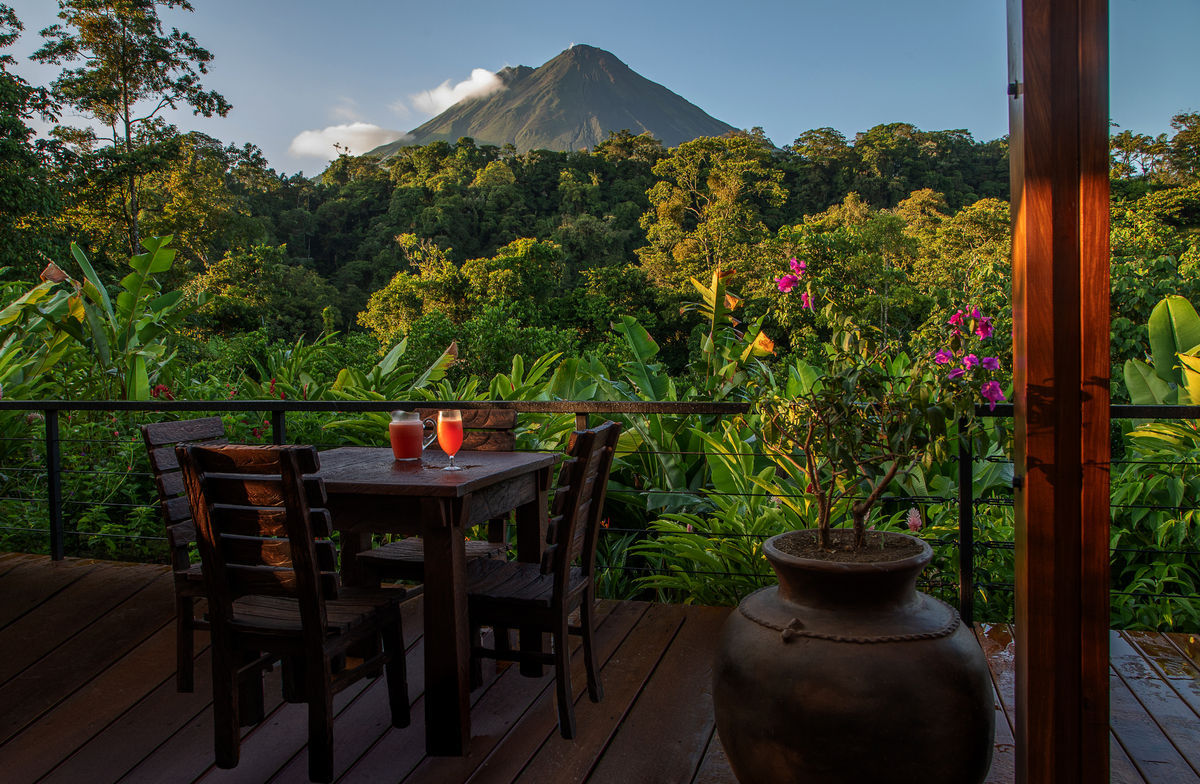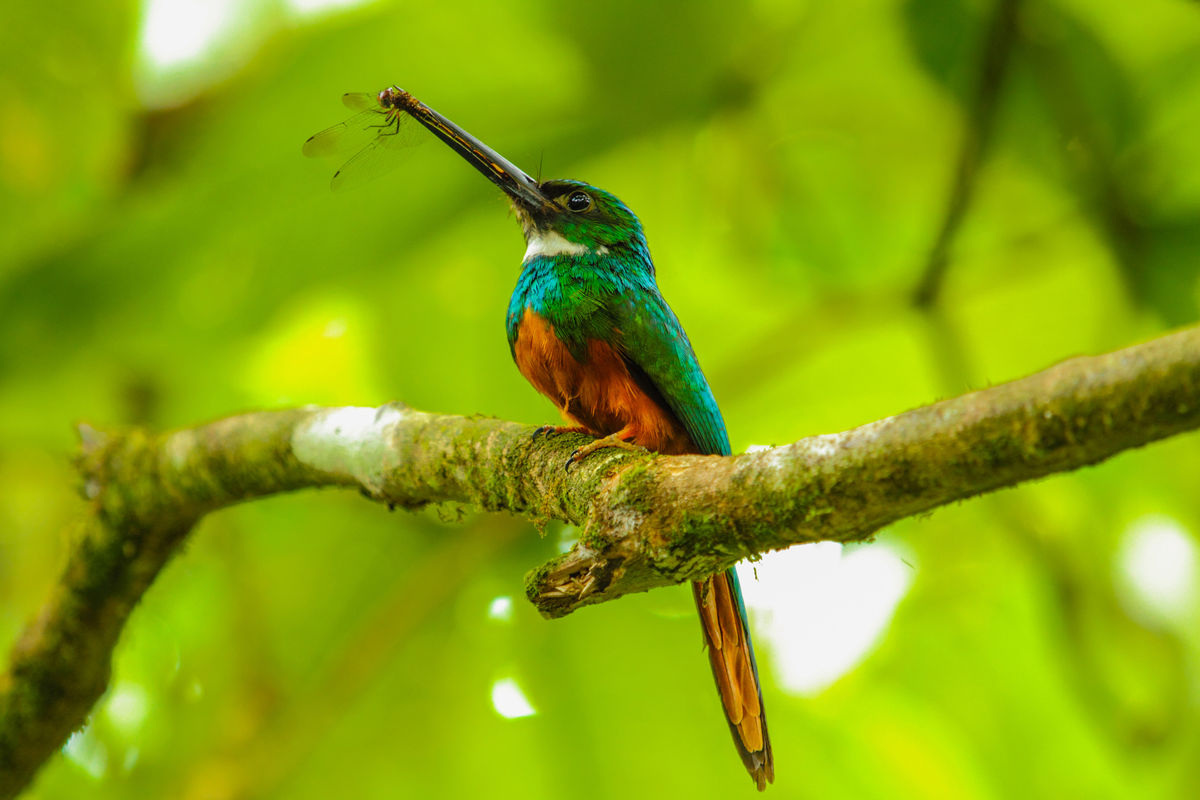 Costa Rica is an ideal destination for a honeymoon or a celebration of a special birthday or anniversary. It offers a number of once in a lifetime experiences due to the small size and ecological diversity of this alluring country. To relax and appreciate this natural world you can choose from a range of accommodation from luxury beach boutique hotels and rainforest eco-lodges to create memories that will last a lifetime.
Rainforest and Cloud Forests
Staying in an eco-lodge in the rainforest and waking up to the cacophony of bird sounds and the roar of the howler monkey is an amazing way to settle into your honeymoon.
Relax in natural hotsprings and enjoy majestic views of the Arenal Volcano. The rainforests of Arenal and the Sarapiqui area are great locations to combine guided rainforest hikes and hanging bridges walks with active adventure such as ziplining or white water rafting. For the ultimate honeymoon adventure you can stay in a remote eco-lodge accessible by white water rafting on the Pacuare River and for the ultimate relaxation Costa Rica offers some world class rainforest retreats and spa boutique hotels.
Head to Monteverde or Bajos del Toro to experience an intimate cloud forest eco-lodge and witness the myriad of colours of the hummingbirds and the mystical beauty of the moss draped trees, giant ferns and bromeliads.
Beaches
The beaches on the Pacific Coast are wide, beautiful and easily accessible from San Jose. The sunny climate, more distinct dry season, chic surf towns and laid back atmosphere makes the coastline a popular choice for honeymooners, coupled with the increasing number of luxury, boutique beach hotels on offer.
Head to Tamarindo to learn to surf, relax on the beach or indulge in some shopping and nightlife. For cool, chic surf towns with a laidback vibe explore the Nicoya Peninsula. Combine wildlife spotting, stunning natural beaches and luxury boutique hotels at Manuel Antonio, or combine surfing with whale and dolphin spotting at Dominical on the Southern Pacific coast. Get off the beaten track by heading to the Caribbean coastline, stay in funky thatched roof cabanas and explore the beautiful coastline by bike.
Alternatively head to the Osa Peninsula where you can combine both rainforest and beach by staying at one of the impressive, stylish and sustainable lodges that are nestled into the cliff overlooking the Pacific Ocean and surrounded by rainforest. Hike through the rainforest, swim in the tide pools on the beach, spot Scarlet Macaws and Chestnut Billed Toucans from your verandah and for more active adventures you can try waterfall rapelling or canopy ziplining.
Any of our Sample Itineraries can give you ideas for your honeymoon but if you are looking for that special detail, extra luxury or a breathtaking view please call us on 0208 274 8510 or contact us at info@naturallycostarica.co.uk.
We will recommend different itineraries depending on what time of year your wedding or celebration of occasion is, so please contact us at Naturally Costa Rica to arrange your ideal honeymoon on info@naturallycostarica.co.uk or call us on 0208 274 8510.